We love that around two thirds of members are customers!
Further to my request for feedback last week, 22 members responded. ALL responses are listed below (also see photo).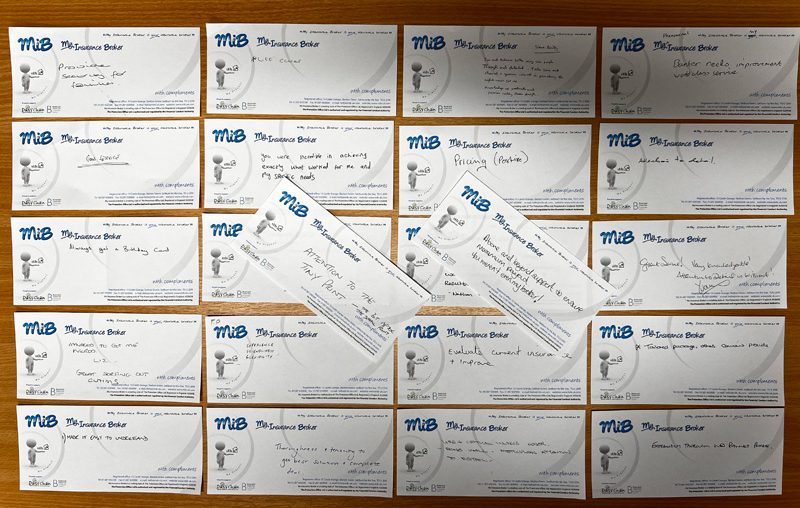 Who do you know that may like a chat with a broker who's customers say:
You evaluated our current insurance and improved it.
Your service provided security for our family.
You thoroughly checked our medical background.
You made it easy to understand.
You're great at sorting out claims.
You provided a tailored package.
You demonstrated meticulous attention to detail.
You always send us a Birthday Card.
You listened to my specific needs.
You pay attention to the "tiny print" (the bit after the small print).
Jon and Rebecca are very nice people, their passion to do the right thing shone through.
We felt completely at ease and in safe hands as a result of your expert knowledge.
You were thorough and tenacious in your efforts to secure the best deal.
Great service, very knowledgeable, attention to detail is brilliant.
Price very competitive.
Experienced, friendly and flexible service.
Extremely thorough and painless process.
Service above and beyond (in claim), even though you didn't arrange my policy.
Fantastic attention to detail.
Good service.
I saved the best till last…
Phenomenal. World Class service, but banter needs improvement.
We're working on a way to promote members businesses via this website – watch this space!
Kind regards
Jon & Rebecca